Connecting Couples Therapy


Attachment Based Couples Therapy

Online or in person in Windsor 

707-955-LMFT 

Regain the spark, depth, and intimacy your love relationship deserves!

Most couples are in various degrees of emotional pain when they start therapy, but together we find that underneath the rubble of years of a negative cycle, there is still the magic that drew the two of you together.  

Some of the couples we work with are also parents. The health of the couple is one of the most important factors in creating security for children.   Many couples struggle to regain intimacy after the birth of their children, feeling consumed with the job of parenting, but not feeling the closeness as a couple that they used to.  The first few years after having a child is a crucial time to get back on track as a couple.  The trajectory of your relationship at this point can actually determine the course of your future.  This is a time ripe with change and your relationship deserves the attention it needs in order to remain the compass of your family.

Many couple therapists work from a behavioral approach, addressing the symptoms at a surface level and teaching communication methods that do not reach the core of the problem.  We initially provide couples with an in-depth attachment assessment and then work with you from that lens in order to access underlying needs and fears that are unexpressed.  When couples first come in they are often guarded and easily triggered by their partners.  It's not supposed to be that way.  Your primary relationship can have the safety it needs in order to bring out the best in one another, instead of bringing out the insecurity, annoyance, criticism, and isolation so many couples find themselves living in.  

You did not partner up or get married with the idea of staying in an unsatisfied or empty relationship.  And it didn't start out that way did it?  The good news is that your attachment style CAN change, and once it does, your defenses can strip and your relationship will have the connection and intimacy you are longing for.  You can learn to tune-in to the subtle changes in body language and affect of your partner and instead of reacting to them, out of fear, learn to move towards, in love.  Your partner almost always has the ability to meet your needs and truly love you for who you are, they are just out of tune and out of sync.  

Couples therapy can help you go from stress and disconnect, to depth and intimacy, from isolation and fear, to connection and security, from avoidance and reactivity, to understanding and empathy.  We feel it is a privilege to help couples in their journey and to do this work.  

Contact us if you would like to set up a speaking event at your school, group, or organization. If you have any question concerning the different services we offer, or how we can be of help, please don't hesitate to contact us. We will help you find the best solutions for you and your family's needs.

"A fresh attitude starts to happen when we look to see that yesterday was yesterday, and now it is gone; today is now and now it is new.  It is like that - every hour, every minute is changing.  If we stop observing change, then we stop seeing everything as new." 

-Dzigar Kongtrul Rinpoche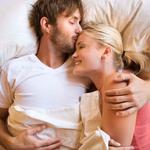 How Understanding Your Partner's Brain and Attachment Style Can Help You Defuse Conflict and Build a Secure Relationship. 

From the creator of PACT, (Psychobiological Approach to Couple Therapy)

Since 2014 Chaela has been a PACT Level 2 Clinician, after training more than two years with Stan Tatkin,PsyD.

Wired for Love, by Stan Tatkin, PsyD

Here are a couple of our favorite books from the theorists our work is most influenced by and have advanced training with:

Seven Conversations for a Lifetime of Love

By the originator of Emotionally Focused Therapy for Couples (EFT)

Hold Me Tight, by Dr. Sue Johnson

              Books and Links we Recommend